Accenture is a leading global professional services company, providing a broad range of services and solutions in strategy, consulting, digital, technology and operations. Combining unmatched experience and specialised skills across more than 40 industries and all business functions underpinned by the world's largest delivery network Accenture works at the intersection of business and technology to help clients improve their performance and create sustainable value for their stakeholders.  With more than 400,000 people serving clients in more than 120 countries, Accenture drives innovation to improve the way the world works and lives.
Like ZMC, Accenture is also a consortium partner in Techruption. This is a new community in the Southern part of the Province of Limburg in The Netherlands. In this community several large enterprises, start-ups, scale-ups and knowledge institutions come together at the Brightlands Smart Services Campus to discuss their views and knowledge on blockchain, acritical intelligence and climate change.  In doing so, a European breeding place is created.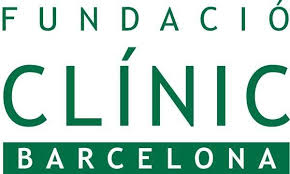 Fundació Clinic Barcelona was created to manage and promote the research activities of Hospital Clinic de Barcelona (HCB), one of the best hospitals in Spain, as can be seen in its statutes.  As such, HCB can be considered a linked third party of FCRB. The institution is very active in scientific research. It has a high scientific productivity with more than 1,000 indexed original articles per year.  Of these publications, 69% are in the first quartile of impact in their field during 2016.  The progression of the yearly Impact Factor figures shows a growing trend, achieving a mean of 5.8 Impact Factor points in 2016. Moreover, FCRB has a strong track record working in European projects and has a dedicated European Projects Office (OPE) and the Knowledge and Technology Transfer Office (KTT) available to support all in house researchers.  The OPE managed 34 projects in FPS (1 as coordinators), 55 projects in FP6 (11 as coordinators), 130 projects in FP7 (29 as coordinators) and is currently managing 62 projects in H2020 (4 as coordinators).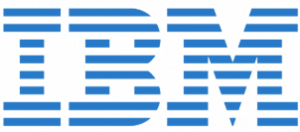 For more than sixty years, IBM Research, as the world's largest IT research organisation has been the innovation engine of the IBM corporation.   Since the beginning of 2000, IBM has spent $75 billion in R&D, enabling IBM to deliver key innovations and maintain U.S. patent leadership for the 21st consecutive year in 2013.   IBM also participates in and contributes to the work of standards consortia, alliances, and formal national and international standards organisations.
IBM Israel Science and Technology Limited, better known as IBM Research – Haifa, was first established in 1972. Since then, the lab has conducted decades of research vital to IBM's success. The lab is one of 9 research laboratories located outside of the United States and has close working relationships with IBM Israel and its twin research lab• oratory in Zurich.  To date, IBM Research — Haifa is one of IBM's main European centres for innovation, and a key contributor of technology to IBM's product and service portfolio.
In Haifa, 25 percent of the technical staff have doctorate degrees in computer science, electrical engineering, mathematics, or related fields.  Employees are actively involved in teaching at Israeli higher education institutions and in supervising post-graduate theses, and the lab also hosts two annual well-recognized conferences in the areas of ICT infrastructure (SYSTOR) and system quality and test (HVC). R&D projects are being executed today in areas such as cloud computing, Big Data analytics, cognitive computing, mobile platforms, healthcare and life sciences, verification technologies, storage, and more.
The Computing as a Service department targets the transformation of IT through cloud computing, while leveraging skills in quality, security, storage, systems, and software-defined environments. A key focus direction for the department is the emerging field of cloud computing and the areas of virtualization, networking, systems management, and storage.  In support of this direction, we leverage Open Source projects such as OpenStack, Open DayLight and KVM. The department pioneered and lead several EU Cloud projects including Reservoir (Cloud Federation), VISION Cloud (Advanced Object Stores), and FI-WARE (Advanced OpenStack based Clouds). In the area of technologies and tools for software quality and code optimization, the team pioneered and led related EU projects, including FITTEST, CloudWave and HIPEAC network of excellence.  Another strategic direction of the department is the area of quality and security. The department applies various techniques in software analysis, constraint satisfaction, formal methods, machine learning, and data and knowledge representation to create a wide set of security and quality related solutions.

SCCH is an Austrian research and technology organisation, funded in 1999 by several institutes of the Johannes Kepler University, Linz.  Its primary focus is on applied research in the fields of data and software science. In projects with partner companies state-of-the-art research results are applied to practical (industrial) projects to increase and maintain their competitiveness.  One of the focus areas is Data Analysis Systems (DAS), specialising on the advancement and application of methods for the analysis and modelling of complex and massive sensor data in its (industrial) application context.  Particular application domains include a) modelling, prognosis, forecast and control of systems b) anomaly detection in health insurance and for industrial fault detection, diagnosis and prognosis c) the discovery of knowledge and structure for health insurance and in industrial processes.  SCCH is or was involved in the EU-funded projects H2020 ALOHA (Grant Agreement 780788), TRESSPASS (SEC-2016-2017-2, Proposal Nr.  787120), Rephrase (ICT-644235), Paraphrase (IST-2011-288570), ADVANCE (IST-2010-248828), SECO, and FACETS, where in ALOHA and TRESSPASS SCCH contributes with its expertise in deep learning and the latter are concerned with parallel computation.  The participating investigators are project managers or researchers for relevant applied research projects in the fields of machine learning, deep learning, have experience applying this method to health data, and are active in the research community by publishing and reviewing for journals and conferences.

Sopra-Steria, a European leader in digital transformation, provides one of the most comprehensive portfolios of end-to-end service offerings on the market:  consulting, systems integration, software development, infrastructure management and business process services.  Sopra-Steria is trusted by leading private and public-sector organisations to deliver successful transformation programmes that address their most complex and critical business challenges.  Combining high quality and performance services, added value and innovation, Sopra Steria enables its clients to make the best use of digital technology.

Université catholique de Louvain welcomes 32,000 students in seven locations in Brussels and Wallonia. Its main campus is in the pedestrianised city of Louvain-la-Neuve. It is also a pioneer in the creation of massive open online courses (MOOCs), and the first French-speaking university in Europe to offer online courses on the edX platform (30 courses available in 2020).
With a Nobel Prize, 21 Prix Francqui (the 'Belgian Nobel') and many other honours, UCLouvain offers an education fuelled by solid research. The university's drive to innovate is clear: €260 million in annual research investment, 329 projects funded by European framework programmes (as of 2020) and close relationships with the commercial world, particularly with the 275 companies in the university's two science parks. Meanwhile, UCLouvain's research development efforts are currently responsible for 66 active spin-offs.

The University of Cyprus-UCY, established in 1989, is the main research organisation in the Republic of Cyprus and includes 8 faculties, 22 departments and 11 research units.  UCY is ranked within the top 100 universities under 50 years old worldwide (#52) according to the Times Higher Education Rankings 2017.   The Department of Computer Science at the University of Cyprus, and more specifically the Data Management for Mobile and Adaptive Computing (DMAC) Laboratory, will be the main representative of UCY in the project.  The DMAC team has received a number of awards in accredited  academic  conferences  (i.e.,  UMAP  2014,  SouthCHI  2013,  AH 2008,  ICDE  1999) and for  delivering  outstanding  project  results  (e.g.,  EU  AAL  Co-Living  was announced  by the AAL  Programme as project  of the month  February  2016).   The lab has a strong track record in EU projects, as both a partner and coordinator. It regularly receives funding from the European funding programmes (FP4-FP7, H2020) and the Cyprus Research Foundation (RPF).

The University of Dundee is a public research university in Dundee, Scotland. It is a red brick university, founded as a university college in 1881 with a donation from the prominent Baxter family of textile manufacturers
We are ranked among Europe's most innovative universities and have an outstanding track record of working with institutions and companies across the region.

The University of St Andrews is the third oldest in the English-speaking world (founded 1413).   The School of Computer Science was likewise one of the earliest Computer Science departments in the world (founded 1972).  It has established an excellent reputation for its pioneering research in e.g., parallel computing, software engineering, programming language design, software architectures, theoretical computer science and distributed/mobile systems. This research expertise has been recognised through the award of numerous research grants and awards from UK funding bodies, from industry and from the European Commission.

ZMC – Zuyderland Medisch Centrum is a chain organisation for cure, care, residential facilities and services with multiple locations spread around the south of the Netherlands. Besides the 2 hospital locations it consists 3 outpatient clinic locations (Brunssum, Kerkrade, Echt), ten nursing and convalescent homes, eight care support centres, a large scale home care organisation, and a mental health organisation.  Zuyderland is a technologically highly developed hospital where high quality care is offered in the most client friendly manner.  The concept of this hospital is an example for building new hospitals over the world and Zuyderland plays an advising role international.
Furthermore Zuyderland is a consortium partner in Techruption. This is a brand new community in the Southern part of the Province of Limburg in the Netherlands.  In this community several large enterprises, startups, scale ups and knowledge institutions come together at the Brightlands Smart  Services  Campus  to discuss  their views  and knowledge about  blockchain, artificial  intelligence and climate  change.  In doing so, a European breeding place is created.  Blockchain is one of the key subjects of Techruption and the application of blockchain on financial, logistical, medical and telecom issues is extensively elaborated on.